Products by brandname
Online testing
About Sensitest
Calculate ovulation
Calculate your ovulation with our ovulation calculator. Calculate online your fertile days.
Shipping cost
€2,50 Netherlands
€2,50 Belgium
€2,50 France
€2,50 España
€2,50 Portugal
€2,50 Deutschland
€2,50 United Kingdom
€2,50 Ireland
€2,50 Europe

These are our standard shipping cost. Some items that will be delivered by courier may have a different shipping cost.
Fast delivery
Same day shipping. On weekdays ordered and paid before 17.30 hrs your order will be shipped the same day. Delivery in the Netherlands, Belgium, Spain, usually within 1-2 weekdays. Rest of Europe between 2-5 days.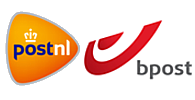 Cookie policy
Click here for all articles:
Return to the index of all the questions
Cookie policy
Question about: Sensitest
Sensitest uses no tracking cookies for the use of our website. We do not share cookie information with third parties, nor do we connect any clicking or data information with customer profiles. Sensitest does not maintain customer profiles on its servers.
Functional cookies
Sensitest only uses functional cookies or so called own-website cookies. These little tekstfiles are stored on you own computer. We only use a functional cookie to maintain your shopping cart which will be stored on your computer. You can choose to store your address data in a cookie on your computer to easily fill in your address details when your are a returning customer. If you block all cookies you may not be able to place an order in our webshop or to perform a payment through your bank.