Products by brandname
Online testing
About Sensitest
Calculate ovulation
Calculate your ovulation with our ovulation calculator. Calculate online your fertile days.
Shipping cost
€2,50 Netherlands
€2,50 Belgium
€2,50 France
€2,50 España
€2,50 Portugal
€2,50 Deutschland
€2,50 United Kingdom
€2,50 Ireland
€2,50 Europe

These are our standard shipping cost. Some items that will be delivered by courier may have a different shipping cost.
Fast delivery
Same day shipping. On weekdays ordered and paid before 17.30 hrs your order will be shipped the same day. Delivery in the Netherlands, Belgium, Spain, usually within 1-2 weekdays. Rest of Europe between 2-5 days.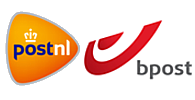 When to perform a pregnancy test
Sensitest pregnancy test calculator - when to do a pregnancy test

When you think that you could be pregnant, you could perform a pregnancy test that you simply hold in your urine for a few seconds. But how soon after you had sexual intercourse could you do a pregnancy test? If you test too soon it could be that you would not get a reliable outcome. If you are overdue, you can do a Sensitest pregnancy test instantly. But you can also test sooner than that. Fill in below the data of your last menstruation and you can calculate exactly the day you can perform a pregnancy test for the first time. Like this it is easy to calculate the date to do a pregnancy test to see whether you are pregnant or not. If you have a very irregular menstrual cycle, take the average cycle length of the past six months. If you have no idea how long your cycle is, take the average length of 28 days.



When can you do a pregnancy test?