Products by brandname
Online testing
About Sensitest
Calculate ovulation
Calculate your ovulation with our ovulation calculator. Calculate online your fertile days.
Shipping cost
€2,50 Netherlands
€2,50 Belgium
€2,50 France
€2,50 España
€2,50 Portugal
€2,50 Deutschland
€2,50 United Kingdom
€2,50 Ireland
€2,50 Europe

These are our standard shipping cost. Some items that will be delivered by courier may have a different shipping cost.
Fast delivery
Same day shipping. On weekdays ordered and paid before 17.30 hrs your order will be shipped the same day. Delivery in the Netherlands, Belgium, Spain, usually within 1-2 weekdays. Rest of Europe between 2-5 days.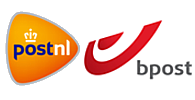 Calculate your ovulation. Calculate your fertile days.
Sensitest online ovulation test and pregnancy test calculator.

If you would like to get pregnant fast, it is very usefull to calculate when you have your most fertile days. With this calculator you can calculate your fertile days approximately. The exact moment when you are very fertile and when you have the best chances of becoming pregnant can be determined with ovulation tests. With this module you can calculate the date when you can start testing with ovulation tests in order to find your most fertile day. You can even calculate the day you can start using pregnancy tests and expect a reliable outcome. If you have very irregular cycles with varying length, take the average of your past 6 cycles. If you have no idea what the length of your cycle is, then take an average length of 28 days.


When can I get pregnant? When are my fertile days?