Products by brandname
Online testing
About Sensitest
Calculate ovulation
Calculate your ovulation with our ovulation calculator. Calculate online your fertile days.
Shipping cost
€2,50 Netherlands
€2,50 Belgium
€2,50 France
€2,50 España
€2,50 Portugal
€2,50 Deutschland
€2,50 United Kingdom
€2,50 Ireland
€2,50 Europe

These are our standard shipping cost. Some items that will be delivered by courier may have a different shipping cost.
Fast delivery
Same day shipping. On weekdays ordered and paid before 17.30 hrs your order will be shipped the same day. Delivery in the Netherlands, Belgium, Spain, usually within 1-2 weekdays. Rest of Europe between 2-5 days.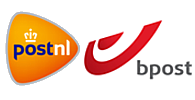 This is the content of your shopping cart

Total number of products: 0

€ 0.00





• Buy for another € 40.00 and you will receive 3 FREE pregnancy tests.





Guarantee of Sensitest

With us you always have a
5 star service



Phone Helpdesk
Tel. +31153642121
monday-friday 10.00-17.30 hrs (cet)
+31153642121



Product not good? Money back guarantee or a free new product.



Fast discrete shipment within 24 hours. No text, no logo`s, no advertising on your shipment.



Actual in-stock status



Free advice via phone or e-mail about the use of your ovulation and pregnancy test.



Do you have a problem? A question about a product? Tell us and we`ll solve your problem.