Products by brandname
Online testing
About Sensitest
Calculate ovulation
Calculate your ovulation with our ovulation calculator. Calculate online your fertile days.
Shipping cost
€2,50 Netherlands
€2,50 Belgium
€2,50 France
€2,50 España
€2,50 Portugal
€2,50 Deutschland
€2,50 United Kingdom
€2,50 Ireland
€2,50 Europe

These are our standard shipping cost. Some items that will be delivered by courier may have a different shipping cost.
Fast delivery
Same day shipping. On weekdays ordered and paid before 17.30 hrs your order will be shipped the same day. Delivery in the Netherlands, Belgium, Spain, usually within 1-2 weekdays. Rest of Europe between 2-5 days.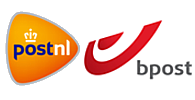 Returning goods to Sensitest
Click here for all articles:
Return to the index of all the questions
Returning goods to Sensitest
Question about: Sensitest
If you would like to return goods to Sensitest, please make sure that you notify us within 14 days after you have received the product. After your notification you have 14 days to return your product. Returned items must be unused and its original sealed packing. All items, including free ones included in the original shipment must be returned. Used products or products that we have not received a return notification after the intitial 14 day period will not be accepted for a return, replacement or refund.
Items can be shipped to the following address:
Sensitest International
Distributieweg 54
2645 EJ Delfgauw
The Netherlands
In order to notify your return please use our contactform:
click here
.