Products by brandname
Online testing
About Sensitest
Calculate ovulation
Calculate your ovulation with our ovulation calculator. Calculate online your fertile days.
Shipping cost
€2,50 Netherlands
€2,50 Belgium
€2,50 France
€2,50 España
€2,50 Portugal
€2,50 Deutschland
€2,50 United Kingdom
€2,50 Ireland
€2,50 Europe

These are our standard shipping cost. Some items that will be delivered by courier may have a different shipping cost.
Fast delivery
Same day shipping. On weekdays ordered and paid before 17.30 hrs your order will be shipped the same day. Delivery in the Netherlands, Belgium, Spain, usually within 1-2 weekdays. Rest of Europe between 2-5 days.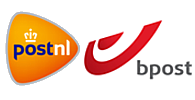 Welcome at Sensitest
Click here for all articles:
Return to the index of all the questions
Welcome at Sensitest
Question about: Sensitest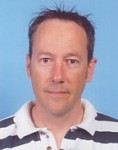 Dear customer,
My name is Robert Das and I am CEO of Sensitest Europe. Many thanks for your interest in our products. The primary goal of our company is to deliver a top quality product at the best possible price. We are proud that we have as one of few webshops our own CE quality control certificate for a range of ovulation and pregnancy tests. All products have been certified and tested and have been admitted by Netherlands Health regulations. That guarantees you to receive a top quality product that is safe and works very well. In case you have a question for us, you can always send us an e-mail or phone us during office hours. May I wish you the best of luck with testing. Thank you for your confidence in Sensitest ovulation tests to help you to conceive.
Robert Das
CEO Sensitest
Phone: 015 3642121 (mo-fr 10-17 hr)
To the Netherlands: +31 15 3642121 (mo-fr 10-17 hr)
E-mail: via
contact form
.
Distributieweg 54
2645 EJ DELFGAUW
The Netherlands