Products by brandname
Online testing
About Sensitest
Calculate ovulation
Calculate your ovulation with our ovulation calculator. Calculate online your fertile days.
Shipping cost
€2,50 Netherlands
€2,50 Belgium
€2,50 France
€2,50 España
€2,50 Portugal
€2,50 Deutschland
€2,50 United Kingdom
€2,50 Ireland
€2,50 Europe

These are our standard shipping cost. Some items that will be delivered by courier may have a different shipping cost.
Fast delivery
Same day shipping. On weekdays ordered and paid before 17.30 hrs your order will be shipped the same day. Delivery in the Netherlands, Belgium, Spain, usually within 1-2 weekdays. Rest of Europe between 2-5 days.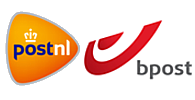 Why do Sensitest products have CE certificate?
Click here for all articles:
Return to the index of all the questions
Why do Sensitest products have CE certificate?
Question about: pregnancytest
A CE certificate issued for a product means that it has been tested for safety and reliability and can be sold in the European Union. The CE certification process is carried out by the KEMA Medical institute in The Netherlands. In the certification process the product is judged for reliability, safety, packing, and also storage, instuctions for use and transportation is considered. Here at Sensitest all these items have been tested and that is how we acquired this important document. You as a customer can trust that we sell a product of excellent quality and realiability. In case of any questions about Sensitest products you can contact our customer service.