Products by brandname
Online testing
About Sensitest
Calculate ovulation
Calculate your ovulation with our ovulation calculator. Calculate online your fertile days.
Shipping cost
€2,50 Netherlands
€2,50 Belgium
€2,50 France
€2,50 España
€2,50 Portugal
€2,50 Deutschland
€2,50 United Kingdom
€2,50 Ireland
€2,50 Europe

These are our standard shipping cost. Some items that will be delivered by courier may have a different shipping cost.
Fast delivery
Same day shipping. On weekdays ordered and paid before 17.30 hrs your order will be shipped the same day. Delivery in the Netherlands, Belgium, Spain, usually within 1-2 weekdays. Rest of Europe between 2-5 days.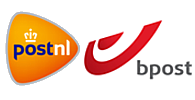 Sensitest Dopplergel for better sound of the Baby Heartbeat












Dopplergel for your baby doppler. Sensitest ultrasound doppler gel is a special gel suitable for use with your doppler. The gel is an absolute must if you want to improve the sound of the baby heartbeat. The gel is hypoallergenic, water-soluble and improves the sound of your doppler. The doppler gel is water-soluble, making it easy to wash off the skin with a little water. By using Sensitest doppler gel, the sound of the baby heart in your belly can be heard better. The gel provides better conduction of the sounds between the skin and the doppler probe, reducing noise and a clearer beat of your unborn baby`s heart. Special packaging with 60 ml of gel. Now extra low price when you buy 3 pieces.
Description of the article
Product type
Doppler Gel
Article code
se-doppgel
Use before
36 months
Availability
In Stock
Shipping cost
Standard shippingcost (€ 2.50)
Our price
€ 4,95
Shipped today before 17.30 hrs


Products selected for you
Doppler

Sensitest
doppler
From 14 weeks pregnancy

€ 67,95


Doppler

Sensitest
doppler
From 14 weeks of pregnancy

€ 29.95


Doppler

Sensitest
doppler
From 12-14 weeks of pregnancy

€ 69.95


Corona

Sensitest
Corona
Medical type IIR

From € 0.12 each


Corona

Sensitest
Corona
Face shield protection

€ 3.99 euro