Products by brandname
Online testing
About Sensitest
Calculate ovulation
Calculate your ovulation with our ovulation calculator. Calculate online your fertile days.
Shipping cost
€2,50 Netherlands
€2,50 Belgium
€2,50 France
€2,50 España
€2,50 Portugal
€2,50 Deutschland
€2,50 United Kingdom
€2,50 Ireland
€2,50 Europe

These are our standard shipping cost. Some items that will be delivered by courier may have a different shipping cost.
Fast delivery
Same day shipping. On weekdays ordered and paid before 17.30 hrs your order will be shipped the same day. Delivery in the Netherlands, Belgium, Spain, usually within 1-2 weekdays. Rest of Europe between 2-5 days.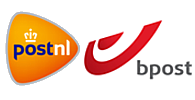 Sensitest Infrared Thermometer WT3656












This is the new Sensitest infrared thermometer. This thermometer has a range for body temperature and measures a temperature between 32 and 42 degrees Celsius at a maximum distance of 5 cm. The accuracy is 1/10 degree celcius. Furthermore, the thermometer has a fast scan and displays the temperature in less than 1 second. Other functions: data hold, data reading, backlit display, low battery indication, self calibration, manual calibration, maximum and minimum, display temperature in celcius or fahrenheit.
Description of the article
Product type
Corona
Reliability
More than 99%
Article code
se-infrrd
Use when
Body temperature
Availability
Not available
Shipping cost
€ 6.95
Our price
€ 19.95


Products selected for you
Corona

Joysbio
Corona
Rapid Test Nasal

From € 2.25 (excl. vat)


Corona

Sensitest
Corona
Face shield protection

€ 3.99 euro


Coronatest

Sensitest
Coronatest
Determining the Corona virus antibodies

€ 19,50


Corona

Sensitest
Corona
Medical type IIR

From € 0.12 each


Corona

Sensitest
Corona
Face shield protection

€ 3.99 euro


Pregnancytest

Sensitest
Pregnancytest
From 4 days before missed period

Now € 5.99 pack 3 pieces